Screen printing –
our way of expression
Kerefeke studio for disign and printing has a long history in printing and it all started in far year of 1969. From the original company name Art Design with head offices in Prishtina, trough UNDERGROUND Atelje in 2000 till its final name in 2016 of KEREFEKE studio for design and printing many prints have run.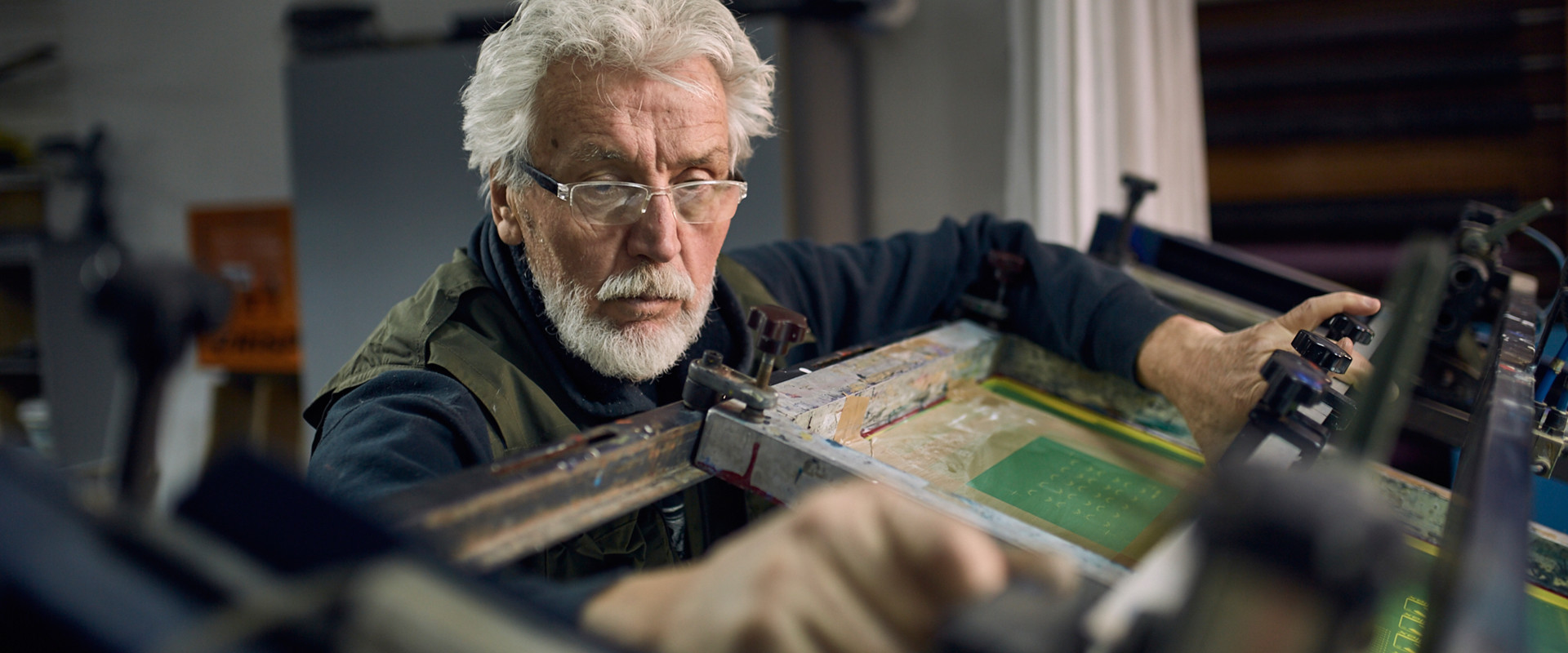 Miki Zajmi, its founder, started this interesting family business out of sheer passion for printing and exploring new graphic disciplines and directions even when he was on his masters, at he end of 60-es. In the beggining, there was only big formats serigraphs available and after that, slowly, it all shifted to T shirt printing of Beatles , Rolling Stones, Che Guevara applications. Miki Zajmi is a pioneer in a domain of screen printing on the territory of ex Yugoslavia. From his studio, many people have found their passion for printing and still making a decent living out of it.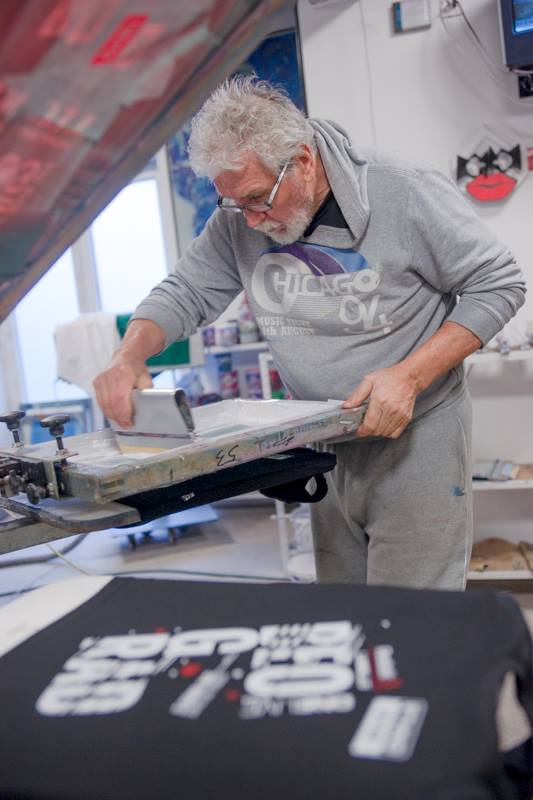 Today, this is a family business situated in Belgrade. We offer printing services on textile, ceramics, glass, paper etc….
We make T Shirts
What separates us from the rest is our wast experience as well as enormous love for printing. Key fact is that we we make our own t shirts that we print on which means that our t shirts are not from Chinese origin and we are proud to say proudly manufactured in Serbia. By using our services and buying our products you are directly supporting family manufacturing. Experts say that small family manufactures are a pillars of Serbian economy.